(Kenya, 2005)
Kitengela nights, a freedom flight.
Dry wisps of grass fly by, breaking
with the cold wind of a pregnant night
as harmattan singes the flesh and mind,
lungs dotted with dust and rust.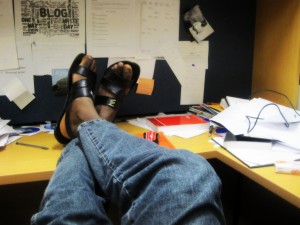 Nairobi evening. Lights, cold,
And love – ugali and roasted meat,
Nyama choma, in the walled hub
Of a distant home from home:
Then, warmth in the eastern country.
April winds break across my face
in the bust of a fast-moving beast.
We were four – and a few more,
Strangers in a foreign land, alone.
Only love moved, hosted, filled us.
Now, the mind journeys back
In soft bytes of soothing moods:
dark, homely evening, Kenyan tropics.
Rain and home in a distant place.
Kitengela, you live across from me.